About Blazing Sun Pool Service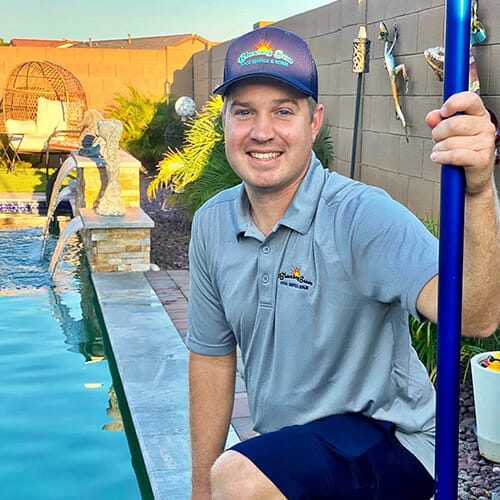 Hello! My name is Andy Webb and I've been serving the West Valley since 2007.

One of my favorite customer success examples I call "saving the party."

The last thing you want is your pool turning green before a important event or party.

Oh no! With a quick response, we are able to detect the pump has gone out!

A simple quote and approval and we are on our way to replacing that pump and balancing the water chemistry to get it back to sparkling just in time for that event!

Simply put, we'd love to serve you and remove your stress and fears about your pool so you can swim peacefully all year long.

We would love to make you our next success story so whether it's weekly service or a repair.

Please click the request more info button and let me know right away how I can serve you!
What Customers Say About
Blazing Sun Pool Service & Repair